Today's guest blogger, is Beth Jackson, part of Holy Cross' family. I hope you enjoy her blog.  
I, Beth Jackson, would like to thank everyone at Holy Cross for warmly welcoming our family. Our kids are full of life and can be busy in church. We are working with them, as we know sometimes they are quite active for the setting. What we want to share is they are in church because of how welcome we feel at Holy Cross. As a result of this, they hear the word of God. One Sunday Riley was coloring and seemed to be disengaged from the collaborative service when she looked up and excitedly said, "He (Pastor) said mustard seed!"
To share about us, I spent most of my childhood in Oklahoma. In 1996, my family moved to Oregon to be near my Grandpa George who had Lou Gehrig's disease. He passed away in 1997. In December 1997, I met Jeff, who has always lived in Oregon. We married on a beautiful summer day in 2002 at Emmaus Lutheran in Eugene. We lived in Corvallis and Silverton before moving to Salem in 2005.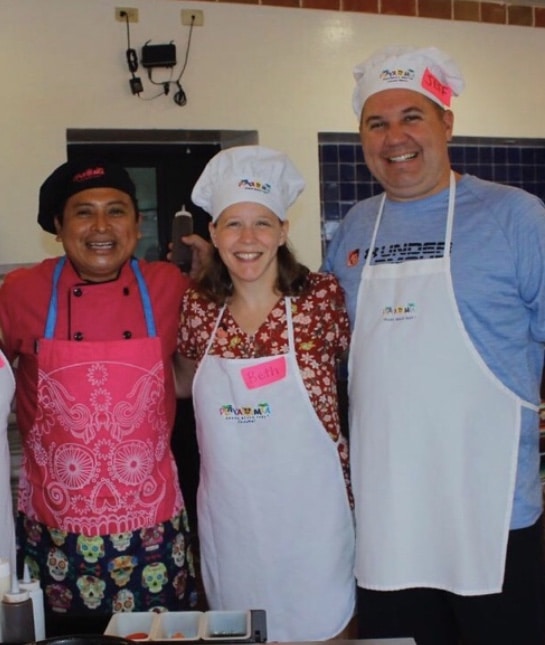 Jeff and I planned to have no children, yet one day our hearts opened to the idea of having a child. Hunter was born in 2009. We felt very fulfilled with one child. Years later, we prayed for a second child. It is then we were shocked and grateful to learn of twins. Riley and Peyton were born in 2015. Our kids, along with our three dogs, keep us busy. We have a Chesapeake Bay Retriever, a German Shorthaired Pointer, and a Miniature Dachshund.
Before kids, Jeff and I graduated from Oregon State University. Jeff is an accountant and has his own CPA firm in Salem. Until recently, I was a regional manager for a local intergovernmental agency for seven years. I stepped down for a better work-life balance. I am currently looking for a new position without frequent overtime.
Family and friends are important to us. We love food, travel, and the outdoors. Jeff spends a lot of time outdoors. Hunter loves to join him. We have hunting pictures with three generations. Their time together is so special.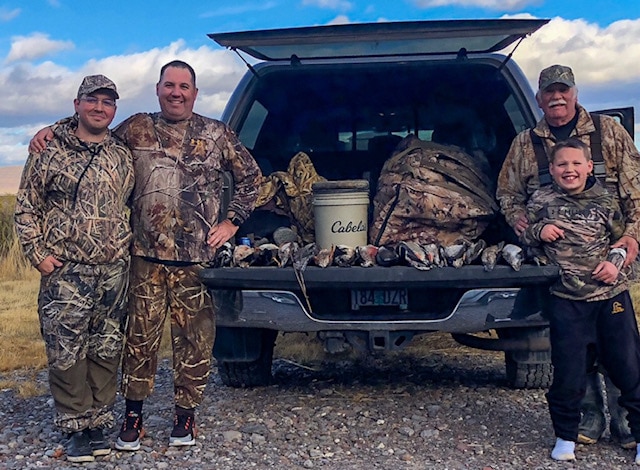 Thank you for welcoming us as we are each Sunday. I cannot help yet notice the many acts of kindness by Pastor Patricia and others. For example, one Sunday the kids were happily bouncing their way to communion and made it to kneel. Loran observed I was focused on them and did not grab a communion cup. He warmly offered me one. I was surprised by his kindness and appreciated it.
With respect,
Beth